The people who work aboard the ship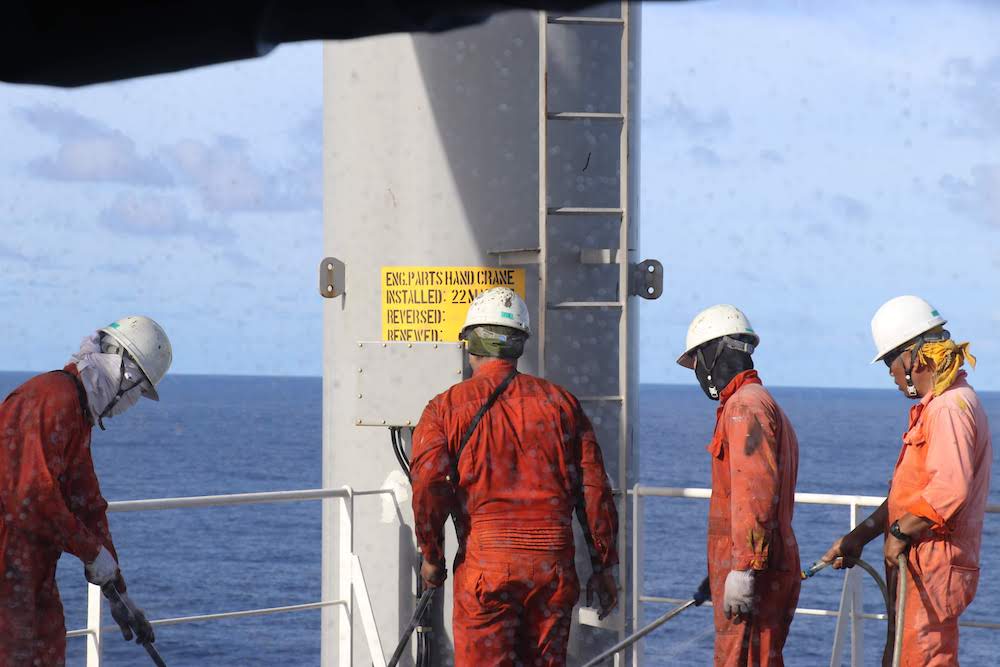 There are mainly 3 types of work aboard the ship: navigation, engineering and cooking. Usually 22-24 people, including the captain, work aboard the ship.
During the voyage, the ship's crew ensures the ship sails safely. In port, the crew fastens the mooring lines and confirms the cargo operations. The crew members in the engineering department operate the ship's main engine, as well as other equipment such as the boiler for generating electricity, and they ensure all of the ship's equipment functions correctly. The crew members who work in the kitchen prepare meals for the crew and are also responsible for ordering the necessary food provisions, sheets, laundry detergent and other daily necessities used aboard the ship.
Everyone works together to keep the ship safe.
New Year's celebration
Copyright © Asahi Shipping Co.,Ltd. All Rights Reserved.